A new interpretation of the old tale that we all know. Lycamobile wanted to introduce the new 4G speed through a modern version of the famous race between the Hare and Tortoise. Full CGI broadcast advert that the Nucco Brain team put together for Lycamobile.
Producer/Animation Supervisor:

Stefano Marrone


Storyboarding:

Ryan Lovelock


Concept Artist/Modeller:

Vincenzo Lamolinara 


Visual Designer:

Francesca Tabasso


Lead Modeller/Texture:

Pietro Licini 


Rigger/TD:

Matteo Dogliotti 


Layout Artist and Lighting:

Roberto Libralato


Effect/Compositing:

Octav Chiritescu Crisian 


Lead Animator:

Pedro Allevato


Animators:

Rob Meech, Eduardo Castells Mateo & Lewis Whitman
 Graphic Design:

 Thomas Gutteridge
A screen shot from the animation, of a close up of the Super Tortoise.
A screen shot from the animation, of a close up of the Super Tortoise's engine.
A screen shot from the animation, of a close up of the Super Tortoise racing by the Hare and Sexy Bunny.
A screen shot from the animation, of a close up of one shocked looking Hare.
Using references is helpful for both client and animator, this way the client can easily get across their visual ideas and the animator has something to work towards. Here the client has referenced a Warner Bros animation of the Hare and the Tortoise, whilst also looking at recent animated films as 'Turbo' and Pixar animations.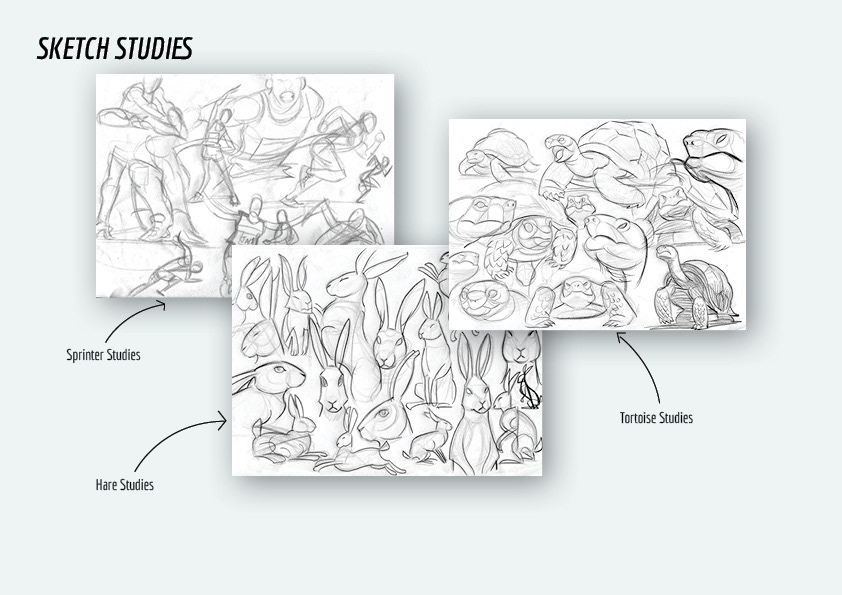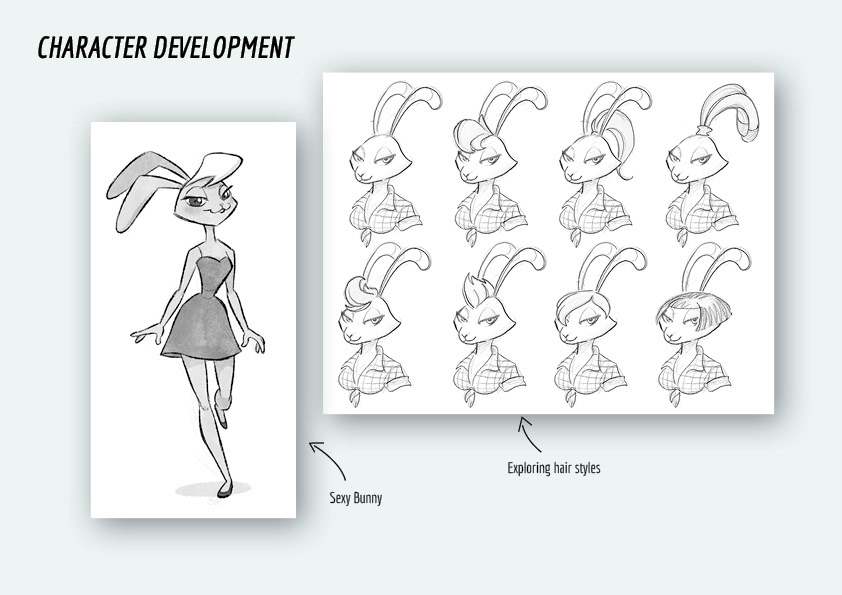 Storyboards are of the upmost importance, this gives the artists and animators all the information they need to know for creating the animation, such as camera and character movement.
"A lot of thinking has been put into getting the render of the Hare's fur right.
There is a delicate balance between realistic and stylized and it's always a challange to find it so that is serves the story at its best. The Hare's fur is just an example of the number of minute details that add up to the whole feeling and vibe of an animated film."
Stefano Marrone (director)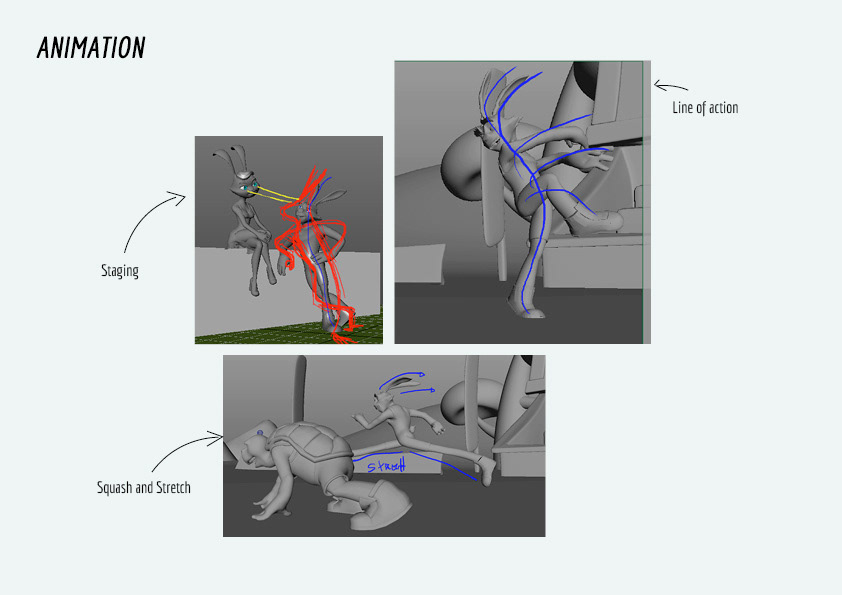 "The animation of the film was all based on the classic hand-drawing animation, following the 12 principles. Our animators exaggerate very simple movement, but always keep an eye on strong staging, timing and line of action. Therefore, the cartoon style in the movement of the character is evident from beginning to the end. With a powerful rig we had the opportunity to squash and stretch every part of the character's body, including the eyes and head. Warner Bros Bugs Bunny and Wile E. Coyote were the biggest inspiration in the project."
Pedro Allevato (director)
As is the same with character development, a lot can change to the original ideas, as can be seen with the development of this background for the opening scene from the previous sketches, digital paintings, through to the final 3D animation.